Jumanji: The Next Level features the Rock in starring role, but that's not all.
Playing the role of The Rock when it comes stunt driving is the very swollen Rhys Millen. Rhys posted a number of pictures and video clips on his own Instagram in the lead up to the sequel's release, and needless to say, they were extremely entertaining.
Take, for instance, this GIF of Rhys dancing: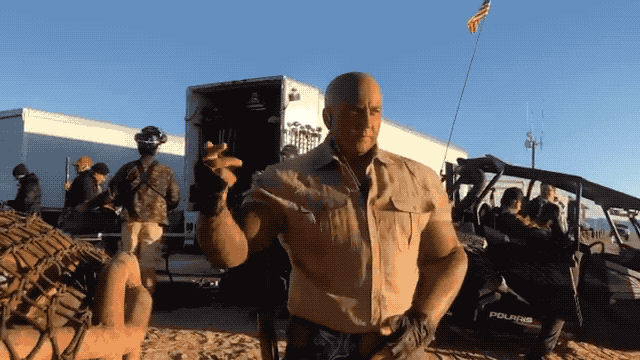 Have a look at the rest.