No one likes getting their skateboard "nicked," as Drivers Inc.'s Ben Collins described it—especially when it's a killer electric board from Evolve Skateboards.
So when Ben's board was stolen, he shared his misfortune with the world on Twitter.
And the Twitterverse responded.
Ben's tweet made its way to Evolve, and the company—along with Ruroc Helmets—took the the opportunity to not only replace the original Stig's board, but to give him an extra surprise as well.
Then, perhaps most shocking, Ben went to work shredding on the board, and the results have to be seen to be believed. Here's a quick sample: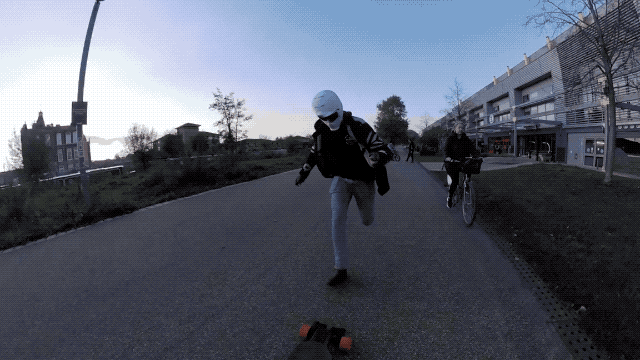 For the full video, watch below: