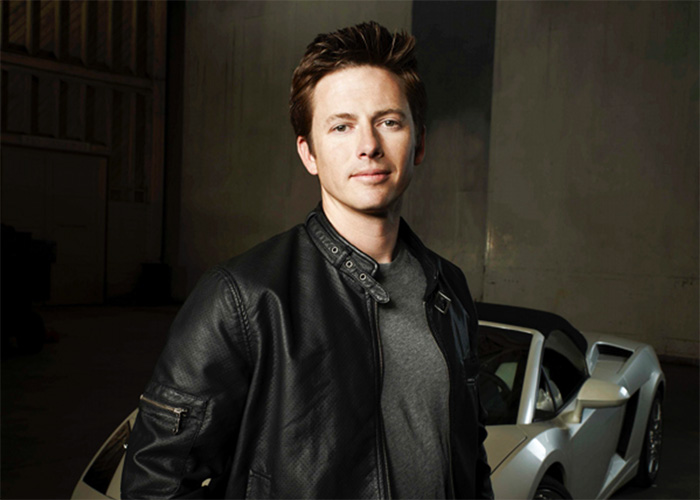 TANNER FOUST
Tanner Foust is a versatile and multi-talented driver known for his supreme car control and a proven track record of podium placements, national championships and world records. He is a three-time U.S. rallycross champion (2012, 2011, 2010) who has also won four X Games gold medals (2013, 2010, 2007), and two Formula Drift championships (2008, 2007).
He has also held multiple world records including for the astonishing Hot Wheels Double Loop Dare, which saw Foust drive a car through a 66-foot loop-the-loop. He also scored the indoor speed record for TV's Top Gear USA, and set a distance jump record with Hot Wheels when he made a 332′ ramp-to-ramp leap in a truck at the Indy 500 in 2011.
Foust is the first American driver to win a round of the European Rallycross Championship and finished both 2011 and 2012 ranked in the top three. At home, Foust has been a dominant driver in rallycross since the sport of rallycross was first introduced to the United States in 2010.
His varied race experience includes multiple years of open wheel competition, the Pikes Peak Hill Climb, rally racing, various types of sports car racing and the SCORE Baja. He has represented the USA in the annual Race of Champions three times (2010, 2009, 2008).
Off the track, Tanner demonstrates his impressive car control and driving experience on-camera as host for History Channel's Top Gear and performing stunts for various films, TV shows, and commercials.
Tanner made a stop stateside in late November for the Las Vegas Grand Prix.
Tanner Foust was one of the highlights of the 2023 West Coast event, Big SoCal Euro.
Tanner Foust was one of the highlights of the 2023 West Coast event, Big SoCal Euro.