Drivers Inc.'s Tanner Foust spends the majority of his working time behind a steering wheel, pushing the limits of what's possible in a car.
But get him on the other side of an interview, and you'll really start to get inside the mind of one of the world's best performance drivers.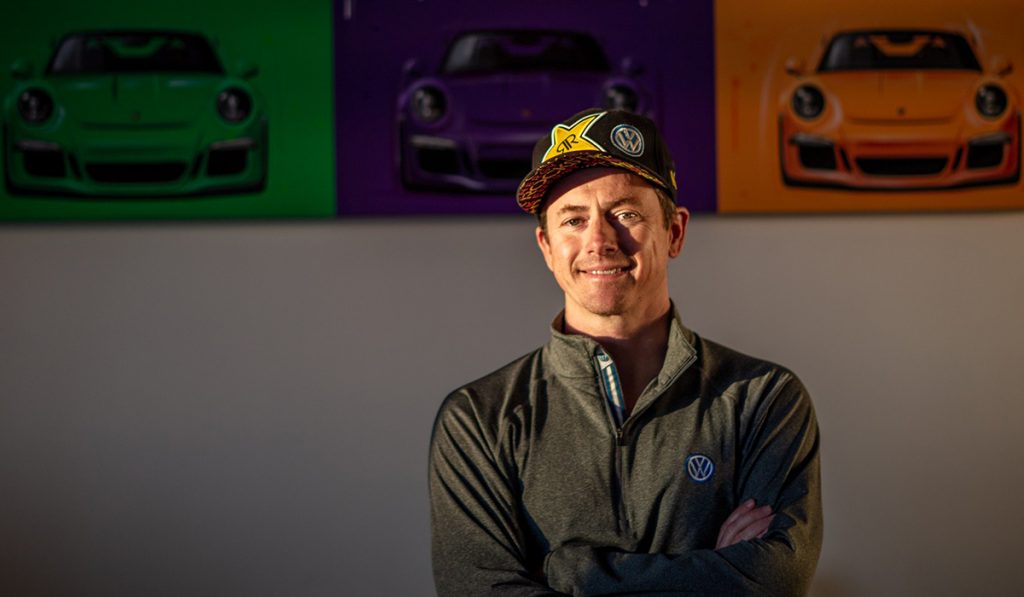 In an interview with Driveline, Tanner tells the unlikely story of how he got into racing (after passing on a career in molecular biology), and how a popular work of fiction changed his life.
While sitting in a window seat on a flight home from Florida, he saw a racetrack. That afternoon, he would drive to that track and volunteer as a mechanic in exchange for "seat time in Spec Fords, which are generic pinto engine purpose-built race cars," says Foust.

Tanner needed to become a student of the racing, and as he calls it, he was looking for "omens." "I knew nothing about the industry and I was reading this book which I had read like four times. It's called The Alchemist, it's a classic fable book… in that book, it talks a lot about stuff that was going on in my life, which was just paying attention to omens or just another way of saying 'don't deny your instincts' for which way to take when there are forks in the road."